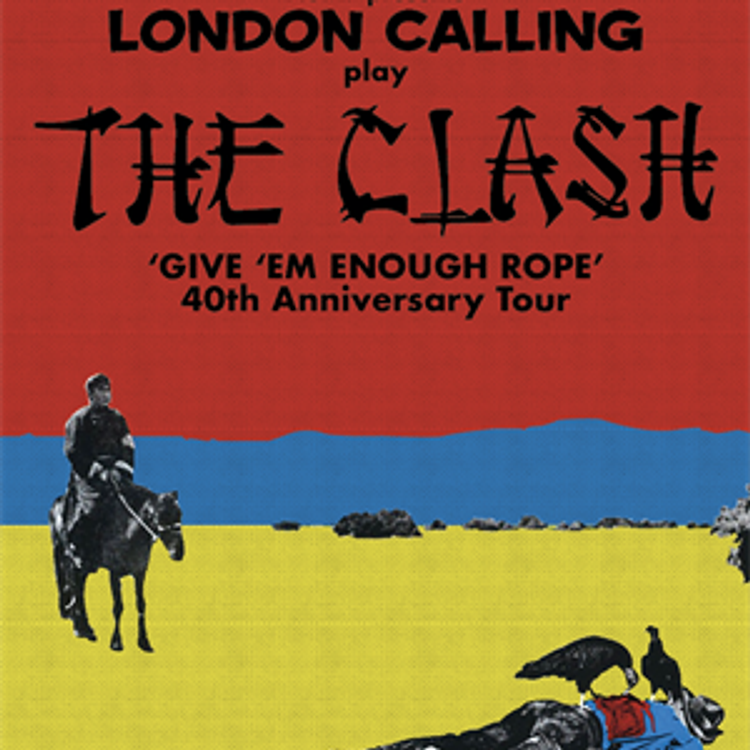 London Calling
London Calling
£12.50
Entry Requirements: 16+ (ID Required)
Buy Tickets
AGMP presents
LONDON CALLING play THE CLASH
'GIVE 'EM ENOUGH ROPE' 40th Anniversary Tour
The UK's Premier Tribute to THE CLASH play their 1978 album in full.
The Clash released their acclaimed second album "Give 'Em Enough Rope" in 1978. It went to Number 2 in the UK Charts and was the first album by the band to be released in the USA. Sounds Magazine named the album as the 'Best Album of the Year'. NME voted it the '87th Greatest Album of All Time' retrospectively in 1993.
London Calling, The UK's premier tribute to The Clash will be paying homage by playing the album in it's entirety in sequence. They will then go on and play the best of the rest including all the hit singles and more such as "Should I stay or Should I go", "Rock the Casbah", "I Fought the Law", "White Man in Hammersmith Palais", "Complete Control", "Police On My Back", "Clash City Rockers", "Train in Vain", "White Riot" and, of course, "London Calling".
Line Up
London Calling
London Calling - A tribute to the only band that mattered. Consisting of 4 guys from Bristol, London Calling put on a performance with energy and enthusiasm recreating the sound and intensity of The Clash. All the guys genuinely love the band and put their all into each show. London Calling over some 15 years have gigged all across the UK, Europe and the USA. After reforming in 2014 are the band are now touring across the UK playing the 40th anniversary of the first Clash album. This will be repeated next year with the 40th Anniversary of Give Em Enough Rope tour starting in January in Brighton!
https://www.facebook.com/clashtribute/