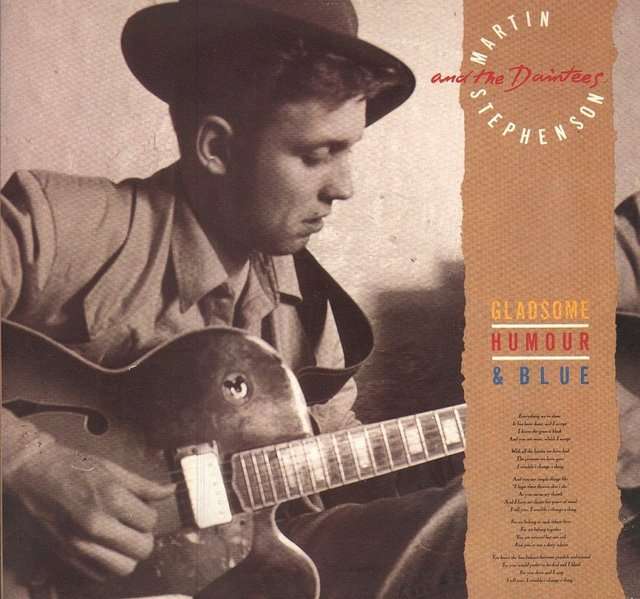 Martin Stephenson & The Daintees
Martin Stephenson & The Daintees + Martin Stephenson & The Daintees
£17.50
Entry Requirements: 16+ (ID Required)
AGMP presents
MARTIN STEPHENSON & THE DAINTEES
'Gladsome, Humour & Blue' 30th Anniversary Tour
The 1988 second album from Martin Stephenson & the Daintees celebrates it's 30th anniversary with a UK tour and the album performed in it's entirety plus a set of Daintees classics.
Martin Stephenson formed The Daintees in his teens with the deliberate intention of showcasing a broad range of musical styles. Their debut single 'Roll on Summertime' was issued by Newcastle's Kitchenware Records in 1982. It became 'single of the week' in Sounds Magazine.
Successful and critically acclaimed albums 'Boat to Bolivia', 'Gladsome, Humour and Blue', 'Salutation Road' & 'The Boy's Heart' followed over the decade, before Stephenson began cutting his ties with the mechanics of the mainstream music business.
Over the two decades since, Martin Stephenson released a succession of strong self-produced albumsincluding the 2015 classic 'HAUNTED HIGHWAY'. 2016 saw the special re-recorded release of the Daintees' critically acclaimed 1986 debut 'BOAT TO BOLIVIA'. Celebrating the 30th anniversary of their classic debut album including a sold out tour throughout the UK and Ireland.
Line Up
Martin Stephenson & The Daintees
Martin Stephenson & The Daintees