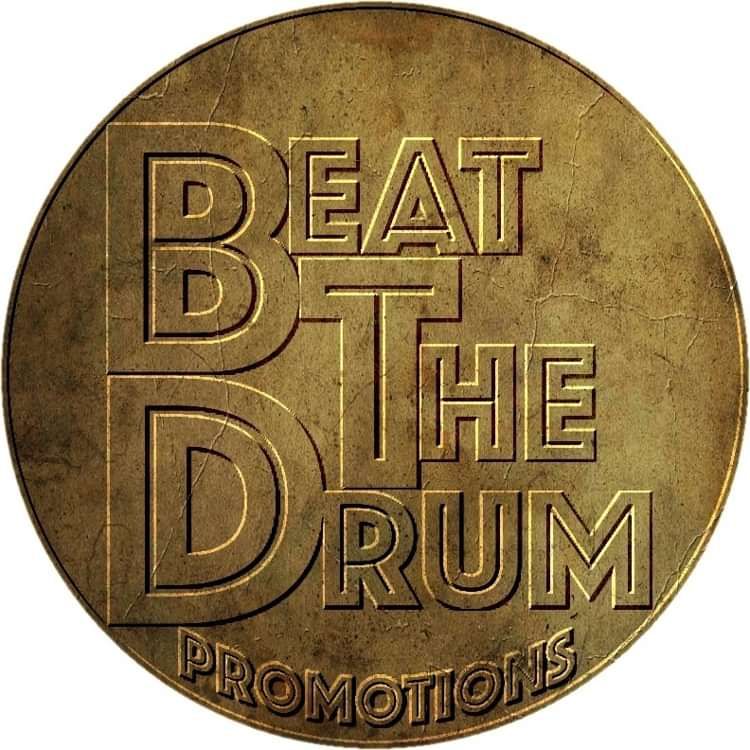 Beat the Drum: Local Showcase
Slam Cartel
£5
Entry Requirements: 16+ (ID Required)
Buy Tickets
Slam Cartel are back, after some time away from the stage to recoup and settle in a new drummer, they are ready to re-launch and rock!
"They got melodies the size of Texas, hooks that could catch a Great White...and an album that needs to be played really loud while driving up the coast in a convertible sports car. Slam Cartel are a force to be reckoned with."
Billy Morrison (Billy Idol, The Cult, Royal Machines, Camp Freddy, Stimulator)
Based in Ashford, Kent UK, The Rec is currently, Lewis Cale, Jacob Topman, & Scott Cale - a young, dynamic rock/alternative band (guitar/bass/keys/drums) performing both original material and a few covers with strong melodies and vocals underpinned by a solid backbeat and driven guitar work. Primarily we play an electric set with drums but also enjoy showcasing the softer side of the band playing a stripped back semi-acoustic experience so can offer venues/events either.
The Lost Search Party are an exciting, high-energy, English rock band from Medway, Kent. Their sound is a nostalgic wink to the obnoxious and melodic guitar riffs that decorated the golden era of Hard Rock in the 1970's & 80's. Far from one dimensional, The LSP also wield the tools necessary to pull at heart strings as well as those that live on guitars.
Line Up
Slam Cartel
Slam Cartel started as an idea in Terence Warville's mind. On a boat, in the sun, with nothing more than a guitar and a tape recorder the seeds were sown for the thirteen killer tracks on critically acclaimed debut album "Handful of Dreams".
The songs took shape with the guidance of producer George De Angelis, as the positions were filled by able musicians, including Marc Neudeck on Bass, Tom Hendriksen on Guitar and Steve Campkin on Drums.
As the band stormed stages at the Scala, Sonisphere, Hammerfest and Hard Rock Hell, the singles were snapped up one after another by Planet Rock, TBFM and countless independent radio stations around the world.
2014 saw a line-up change, with Gary Moffatt taking over vocal duties. With this new, stronger line up the live show reached new heights, and saw the release of the AA side single Vanishing Worlds/Hypnotised.
2015 took Slam Cartel even higher, with their super ballad 'Storm Seasoned' release and being played repeatedly on over 200 radio stations Worldwide…
A super ballad 'Storm Seasoned' is their latest release, all music is available to purchase from the many digital platforms.
2016 brings another change, with JC stepping into the lead guitarist role, and more new songs from Slam Cartel and an anticipated April 'WorldStarLove'UK tour.
All songs were produced by George De Angelis at Sonic Zoo Studios.
All songs were mastered by Mandy Parnell at Black Saloon Studios.
"They got melodies the size of Texas, hooks that could catch a Great White... and an album that needs to be played really fucking loud while driving up the coast in a convertible sports car. Slam Cartel will be a force to be reckoned with." Billy Morrison (Billy Idol, The Cult, Royal Machines, Camp Freddy, Stimulator)
"It's not often that a debut album grabs you by the ears with such determination and conviction. The overall effect is one of immensity – both in sound and potential. Surely the start of an epic career" (Classic Rock Magazine)
Wishing Eye: Nicky Horne of Planet Rock said of this tune "it's an ear worm, it gets into your bones". (Planet Rock)
"Every now and then you get an album that absolutely blows you away - Handful Of Dreams is a killer debut album." Paul Anthony(Planet rock radio)
"Slam Cartel have produced a debut that does a great job of referencing rock history whilst being progressive at the same time. There should be more than a handful of dreams coming true on the back of this."
Filled with hooks to conquer all radio waves and riffs to convince every rock fan. It's been said that, "It's the sort of music you can strip to, They sound like Heaven, They feel like God's burning a hole into your heart, They play like demons, and They sure smell like Rock 'n' Roll...."
"i haven't been to a show like that for a long time!" (Roger Taylor/Queen)
Loved it!! (Bill Bailey)