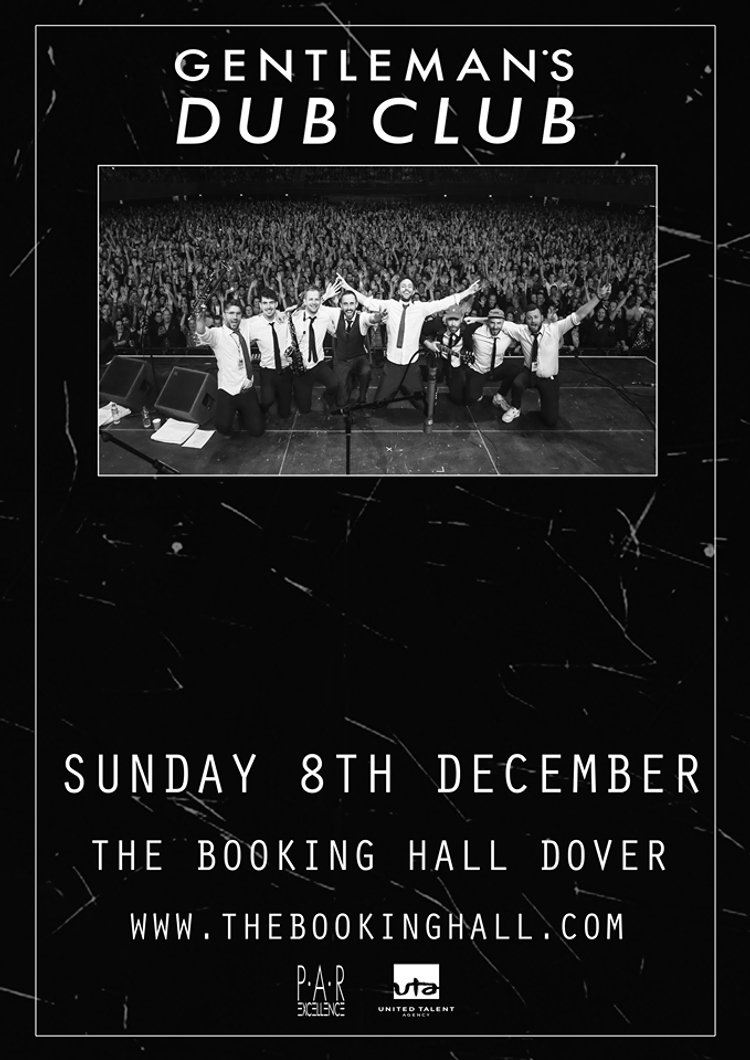 Gentleman's Dub Club
Gentleman's Dub Club
£19.50
Entry Requirements: 16+ (ID Required)
On sale Monday 29th July at 10am. Sign up to our mailing list for venue presale.
Bursting into 2019 with a brand-new album causing earth-shattering tremors and screams of delight among their faithful fans, Gentleman's Dub Club aren't taking their feet off the pedal any time soon.
The concept album 'Lost in Space' delves into intergalactic realms, offering up an unchartered and exciting new dimension to their sound. As they hit the launch button on what will no doubt be yet another starry year, you can only expect more incredible live gigs and good times from this group of high-flying pioneers.Based in London but founded in Leeds in 2006, GDC have made an indelible mark on the live music scene, their high-energy shows garnering appearances at all major UK festivals including Glastonbury, Bestival, Boomtown and V Fest.
Line Up