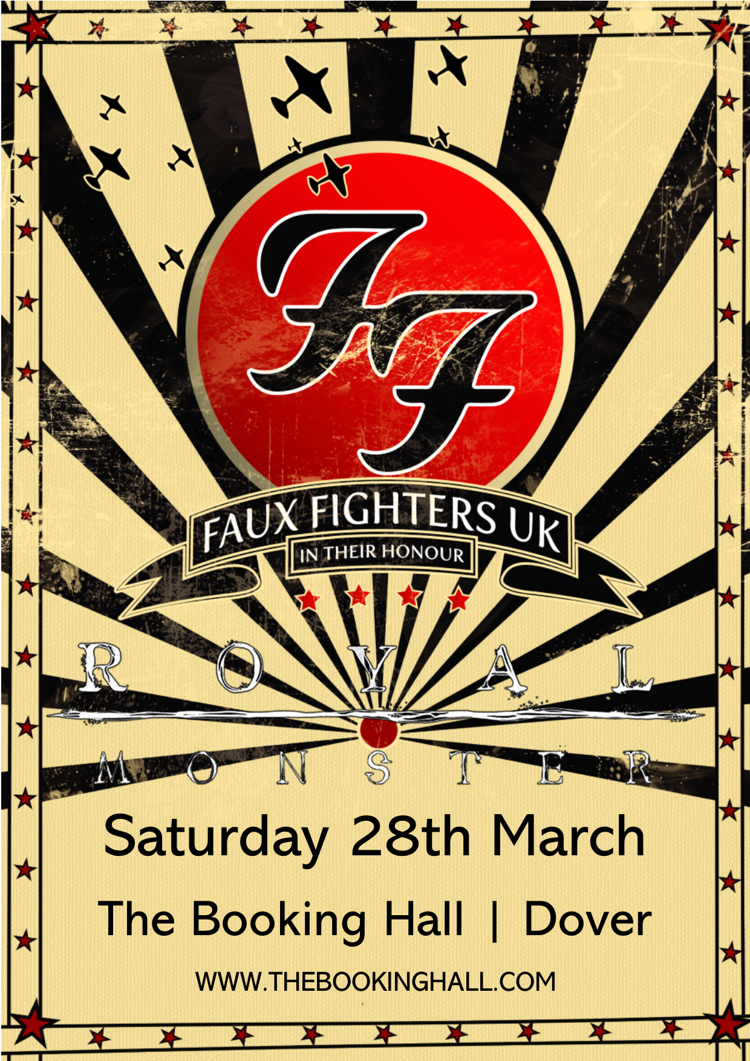 Faux Fighters + Royal Monster
Faux Fighters UK + Royal Monster
£12
Entry Requirements: 16+ (ID Required)
Selling out shows up and down the UK. The Faux Fighters UK have become the UK's finest tribute to the music of the Foo Fighters.
Faux Fighters UKs' live shows are explosive events and the band go to every effort to reproduce the raw power and dynamics of the original band.
Royal Monster are cemented as the definitive tribute to Royal Blood, after receiving praise from Royal Blood following a surprise appearance by Mike and Ben at the tribute band's Brighton show in 2018. Royal Monster emerged in 2016 and quickly gained a following of hungry Royal Blood fans looking for the next best thing. Armed with backing vocalists and 90 minutes of live material, Royal Monster deliver the same scuzzy riffs and blustering intensity that fans love.
Line Up
Faux Fighters UK
Royal Monster