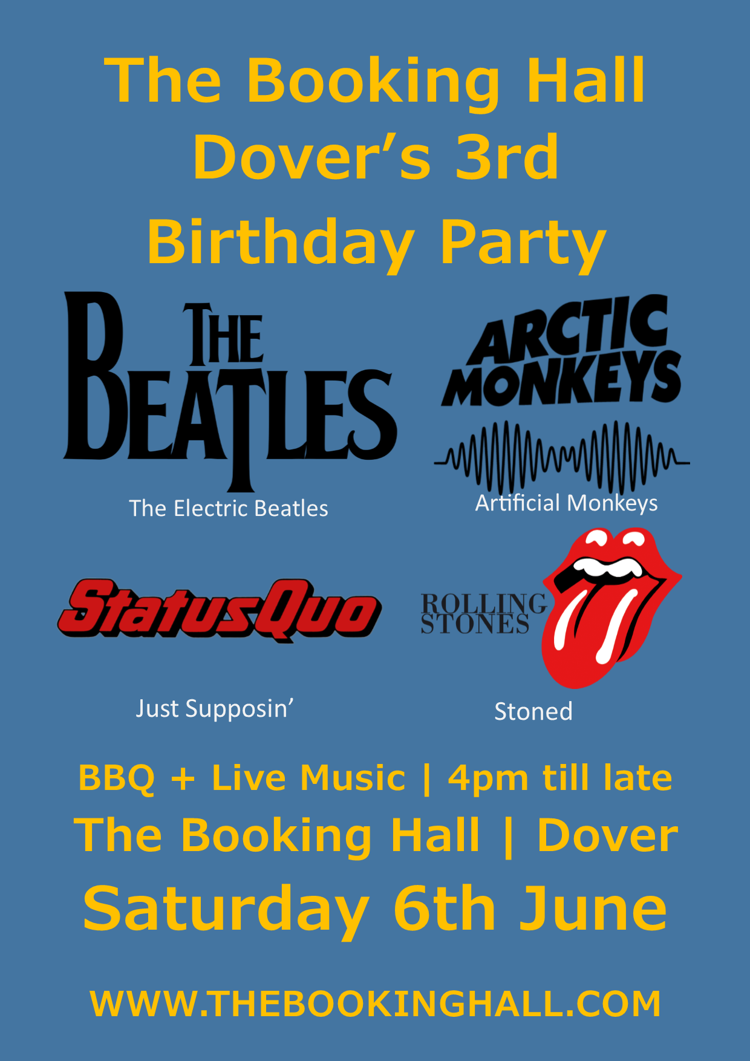 3rd Birthday Party!
£15
Entry Requirements: 16+ (ID Required)
Standing Early Bird (very limited) (e-ticket)
Wow! Three years has gone quick right? Join us in celebrating the milestone by eating BBQ food and Cake. What more could you want? How about some top tribute bands! Very limited early bird tickets available now from our website at only £10!