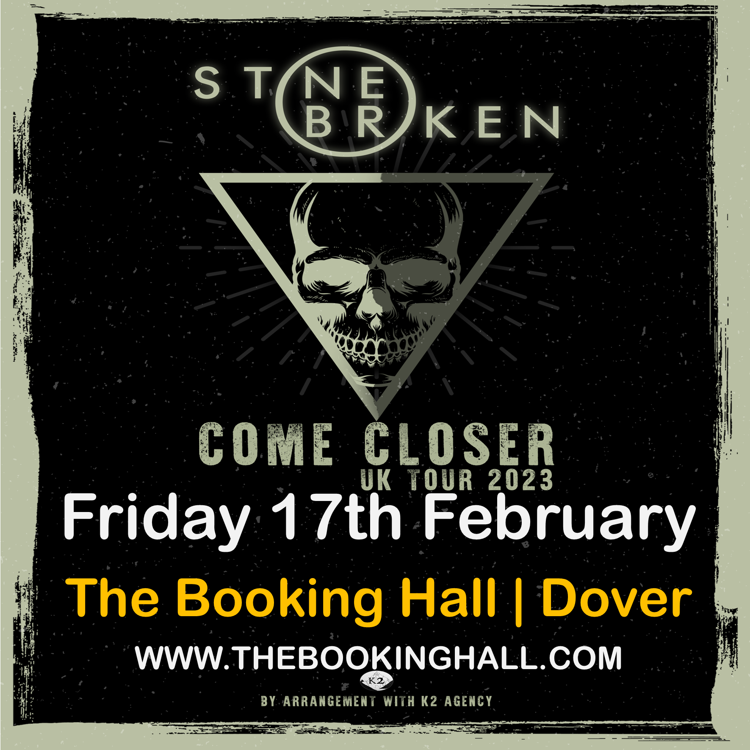 Stone Broken
£17.50
Entry Requirements: 16+ (ID Required)
Buy Tickets
Stone Broken are a four-piece hard rock outfit, hailing from the Midlands, making arena rock with a huge sound and big choruses. You can hear echoes of Feeder and Reef in their sound, combined with hints of Alter Bridge and Nickleback. "Who doesn't like big, driving riffs and massive choruses?" once asked their A&R man Dante Bonutto. "At last, a UK band with the sound and the attitude to make it possible for them to compete with rock's elite."
Line Up
Stone Broken
Hi
I represent rising UK hard rock act, Stone Broken and would like to see if we can hook up for a show or 6 at Joiners. Do you book these in-house? If not could you point me in the direction of an approved promoter? That would be awesome.
Here's a link to our EPK below but our recent headlines are: Debut album All In Time released 29th Jan 2016 Voted Runner-up in Best New Band category - Planet Rock Awards 2016 (a public vote) First single Stay All Night - Single Of The Week Kerrang Radio, also B Playlisted on Planet Rock Second single, Not Your Enemy currently A Playlisted on Planet Rock and B Listed on Kerrang Radio UK Tour Part 1 recently kicked off at Hard Rock Hell
https://www.dropbox.com/sh/015cka01rp7w831/AAD2uHWS9fmw0sJ9CFAA9hEVa?dl=0
Here's some of the feedback for Stone Broken: Planet Rock Awards 2016 - Best New Band (Runner-Up) Kerrang Radio - Single of the Week Worship Metal - Album of the Week RGG Magazine – Album of the Month
Powerplay Magazine 10/10 Planet Mosh 5/5 Worship Metal 8/10 Maximum Overload 9.5/10 Shout it Loud 10/10 Grande Rock 8/10 Metal Temple 9/10 Metal Rules 4/5 Ramzine 5/5 Fireworks Magazine 9/10
Cheers buddy, let me know if you think you have opportunities that would suit.
Peter
---
Peter Keevil Band Manager
TMR Band Management 20 Burman Road Solihull B90 2BG
0788 784 3365