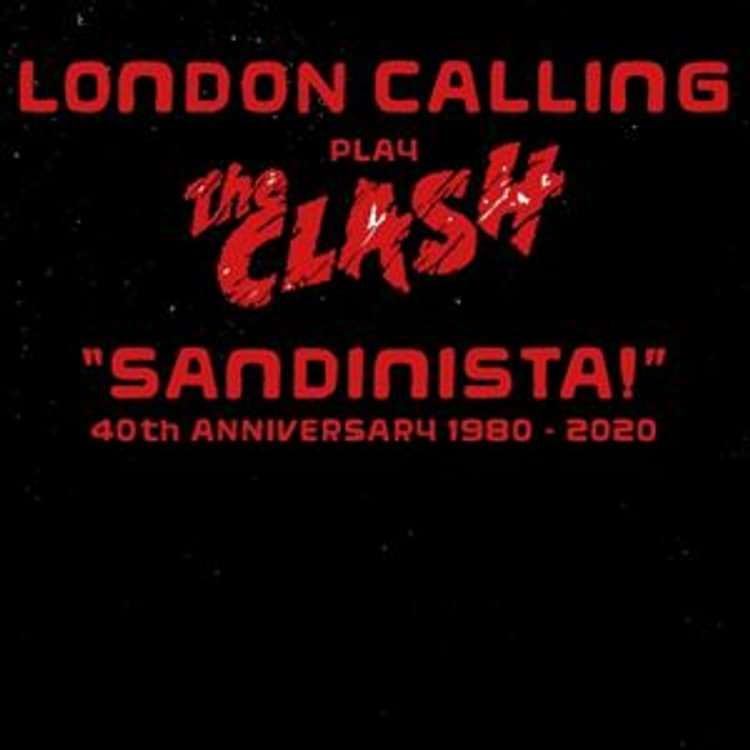 London Calling
£13.50
Entry Requirements: 16+ (ID Required)
AGMP presents
LONDON CALLING play THE CLASH
"Sandinista!" 40th anniversary concert
The UK's Premier Tribute to THE CLASH celebrate their 1980 album.
The Clash released their acclaimed fourth album "Sandinista!" in 1980. The first Punk triple album, it reached the Top 20 in the UK Charts and was named as one of the top 500 albums of all time by Rolling Stone Magazine. Singles from the album sessions included "The Magnificent Seven", "Bankrobber", "The Call Up" and "Hitsville UK".
London Calling, The UK's premier tribute to The Clash will be paying homage by performing hand-picked selections from the album. They will then go on and play the best of the rest including all the hit singles and more such as "Should I Stay or Should I Go", "Rock The Casbah", "I Fought The Law", "London Calling", "White Man in Hammersmith Palais", "Complete Control", "Stay Free" "Clash City Rockers", "White Riot".
Line Up
London Calling
London Calling - A tribute to the only band that mattered. Consisting of 4 guys from Bristol, London Calling put on a performance with energy and enthusiasm recreating the sound and intensity of The Clash. All the guys genuinely love the band and put their all into each show. London Calling over some 15 years have gigged all across the UK, Europe and the USA. After reforming in 2014 are the band have toured over consecutive years the 40th anniversary of each album released 2019 saw London Calling performed in Full to sell out crowds across the UK, Ireland, Jersey, Australia and New Zealand 2020 Sees London Calling move forward to perform select hits from Sandinista and other assorted hits from the Clash back catalogue!
Come and catch us at a show near you soon
https://www.facebook.com/clashtribute/