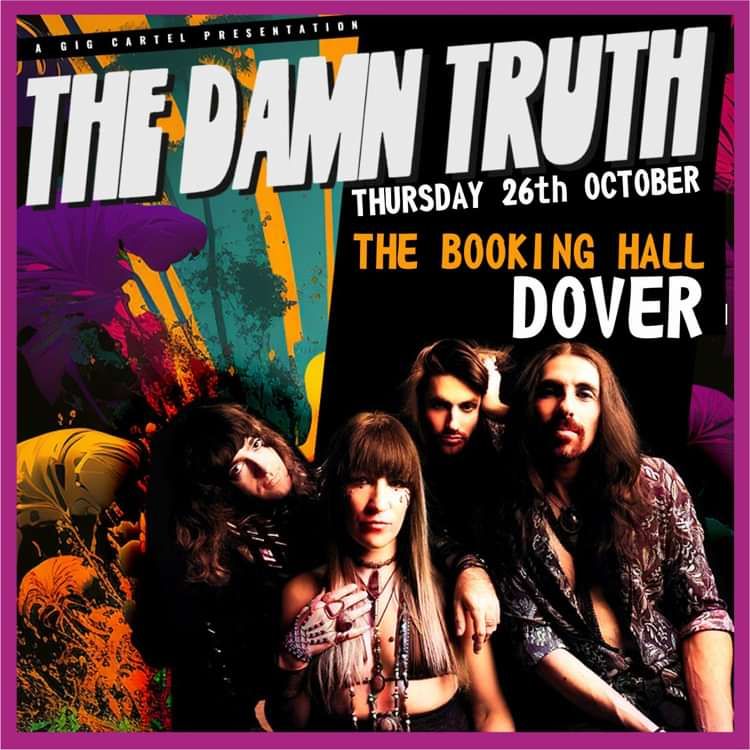 The Damn Truth
£17.50
Entry Requirements: 16+ (under 16's to be accompanied by an adult 18+)
Buy Tickets
Hailing from Montreal's vibrant music scene, The Damn Truth, a celebrated rock band, is set to make their triumphant return to the UK in October 2023 due to overwhelming demand. This tour follows the release of their third studio album, "Now or Nowhere," produced by the renowned Grammy-winning producer Bob Rock in collaboration with Spectra Musique/Sony Music.
Their single, "This Is Who We Are Now," produced under the guidance of Bob Rock, has captured attention with its colossal chorus and soaring guitar solo, garnering praise from Classic Rock magazine.
The British music press has celebrated The Damn Truth, with coverage in Classic Rock, Blues Matters, Guitarist, Powerplay, and other prominent publications, underlining the band's musical prowess. The Damn Truth has graced stages across Europe and North America. They've shared the limelight with music legends like Z.Z. Top, the Sheepdogs, Styx, and Rival Sons.